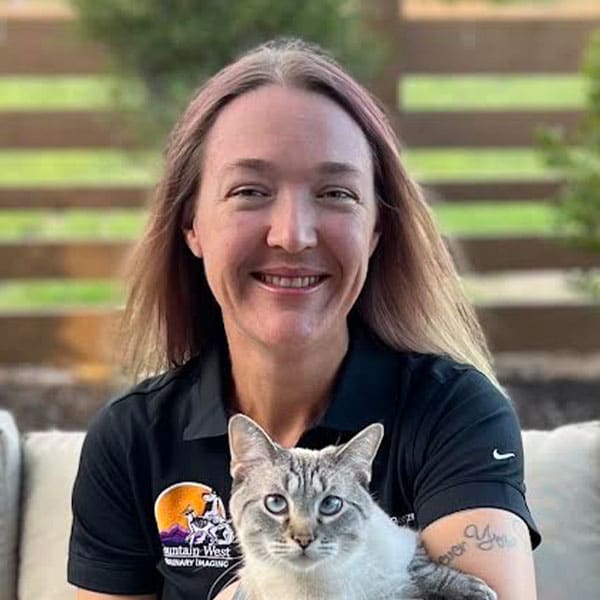 Dr. Chrissie Boozer, DVM, DACVR
Hailing from the hot and humid Southeast, Dr. Boozer grew up in the lovely state of Georgia, where she developed her love of the outdoors and sports.
She received her veterinary degree from Tuskegee University in Alabama after which she worked 3 years in Georgia and 3 years in Florida practicing general medicine. During that time, she developed a love for ultrasound and decided to go on a long journey to becoming a radiologist. After a 1 year rotating internship and 1-year radiology specialty internship at The Veterinary Specialty Center of Tucson in Arizona, she began a 4-year residency in Diagnostic Imaging at the Purdue University College of Veterinary Medicine in Indiana. While beginning the daunting journey of deciding where to go next, she came across the posting for her dream job, and the rest is history.
Dr. Boozer loves performing ultrasounds and reading CTs on all sorts of furry, scaled, and feathered creatures. In her spare time, she loves hiking, fishing, playing ultimate frisbee, reading, and arts and crafts. While she prefers hot and humid weather, she is adjusting to the dry heat and she and her partner are looking forward to being able to go snow skiing/snowboarding in "real" snow. Her spicy cat Eevee continues to rule the roost and is loving having a backyard to explore in.