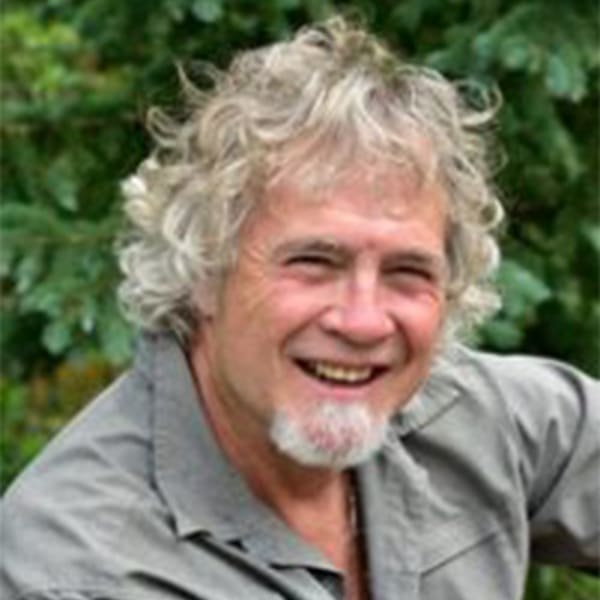 Dr. Carroll Loyer, DVM, Diplomate ACVIM (Cardiology)
Carroll Loyer, DVM is board certified in Cardiology as a Diplomate of the American College of Veterinary Internal Medicine. He has seen well over 20,000 cardiology patients and performed over 13,000 ultrasound examinations.
He has always been hospital-based, and not "roving", so he has experience with what happens for clients and patients over time and with their medications.
He is also currently involved in fine art photography, guitar and doumbek, and loves to travel.
 
1986
Doctor of Veterinary Medicine degree from Colorado State University

First student at Colorado State University to take elective courses in abdominal ultrasound and echocardiography.
1986-1988
General practice, Emergency medicine
1988
Internship in medicine and surgery at Santa Cruz Veterinary Hospital

Performed echocardiography at Santa Cruz Veterinary Hospital during internship
Studied radiology/abdominal ultrasound under Drs. Jim Ticer and Larry Kerr
1989
Staff echocardiographer Colorado State University

Asked to return to Colorado State to perform all the cardiac echocardiographic studies, before receiving formal advanced training in cardiology
Introduced spectral Doppler echocardiography into the CSU cardiology program
1990-1992
Residency in cardiology at the University of California at Davis

First Merck-sponsored cardiology resident
Involved in the conversion to color-flow Doppler echocardiography at UC Davis.
Developed the methodology to perform the newest technique at the time in veterinary echocardiography, transesophageal echocardiography.
1993-1996
Performed referral internal medicine with Animal Medical Specialists

Implemented practice management software

Veterinary Referral Center of Colorado management team to help form and build VRCC
Morris Animal Foundation
1996-2011
Formed, built up, and sold Veterinary Heart and Lung Specialists
Veterinary Referral Center of Colorado management team
Purdue Veterinary Practice Management Program modules taken:

Human Resource Management
Accounting & Financial Management
Strategic Thinking

Veterinary Specialty Practice Alliance member"

Best Practices" management group
This group included Blue Pearl Veterinary Partners

5280 Magazine: Top Veterinary Cardiologist
One of the first veterinarians to import and use Pimobendan in the United States
Contributor to the Quest Study

Allowed Pimobendan to be distributed widely in the United States

Contributor to the VetScope Study

Showed that Pimobendan can be used earlier in the course of heart disease to improve both quality of life and longevity of life
2011-2016
Developed and implemented EchoVet™, the only veterinary ultrasound software with complete sets of normal ultrasound values

User interface, programming, values compilation, internet distribution and control system
2013-2017
Returned to clinical cardiology

Maintained clinical skills
Maintained relationships with Denver area veterinarians
2017
Started Choice Cardiology!