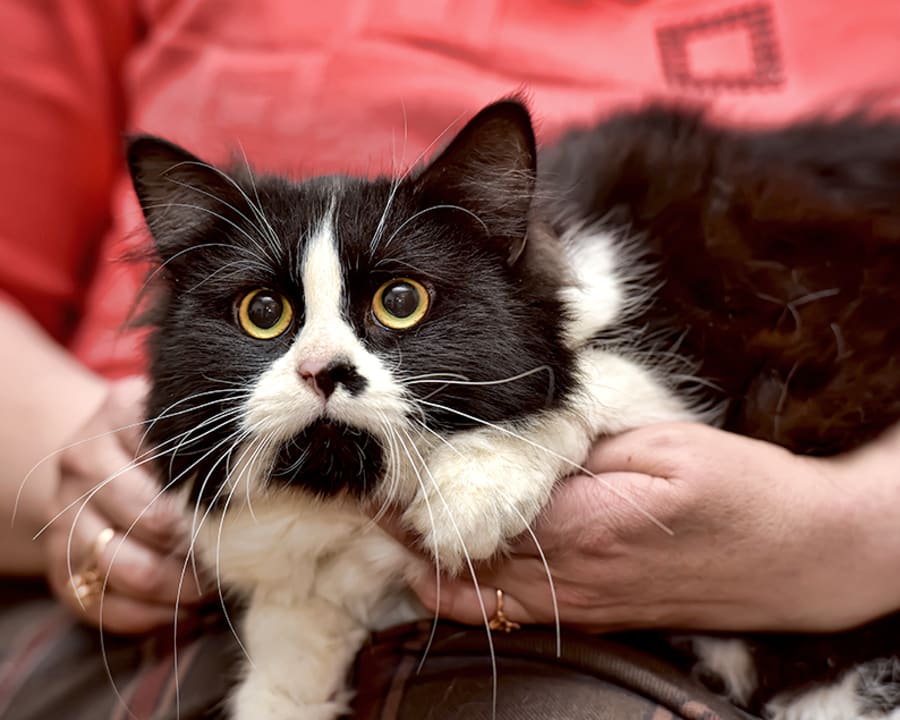 Expert Cardiology Care in Westminster
Although your family veterinarian can diagnose and treat many problems very well, there are some conditions that require advanced diagnostics and care in order to optimize the outcome for your pet.
Our board-certified cardiologist is trained in the diagnosis and treatment of cardiovascular (heart and vessels) disease in cats and dogs.
This includes such disorders as congestive heart failure, mitral valve disease, hypertrophic cardiomyopathy, dilated cardiomyopathy, degenerative valve disease, systemic hypertension, arrhythmias, restrictive cardiomyopathy and cardiac tumors.
We offer same-day or next-day veterinary care so that pets in need do not have to wait to be seen by a cardiologist. No referral is required.
Dr. Loyer believes that by working closely with pet owners and their primary care veterinarians the best possible health outcomes can be achieved for pets suffering from a range of cardiac conditions.
Veterinary Cardiology Specialist in Westminster
Dr. Carroll Loyer has seen more than 20,000 cardiology patients and performed over 13,000 ultrasound examinations. His specialized care is only provided at Choice Veterinary Specialists where he is able to build long-term relationships with clients and monitor their pet's health throughout their lifetime to meet their needs at every stage.
Veterinary Cardiology FAQs
Here we answer some of the most commonly asked questions about cardiology appointments at our clinic:
Evaluation of Heart Conditions
At your appointment, the cardiologist will review your dog or cat's health history and then perform a thorough physical examination of your pet. Based on these findings, additional diagnostic testing may be recommended such as:
Echocardiography – Human hospital-grade ultrasound
Electrocardiography (ECG) with digital output
Digital radiography (x-rays)
Blood pressure – Doppler and oscillometric
Holter monitors (24-hour ECG)
Telemetry for in-hospital cases
Fluoroscopy for invasive procedures and more
Electroconversion of atrial fibrillation and other rhythm disturbances
Pacemakers