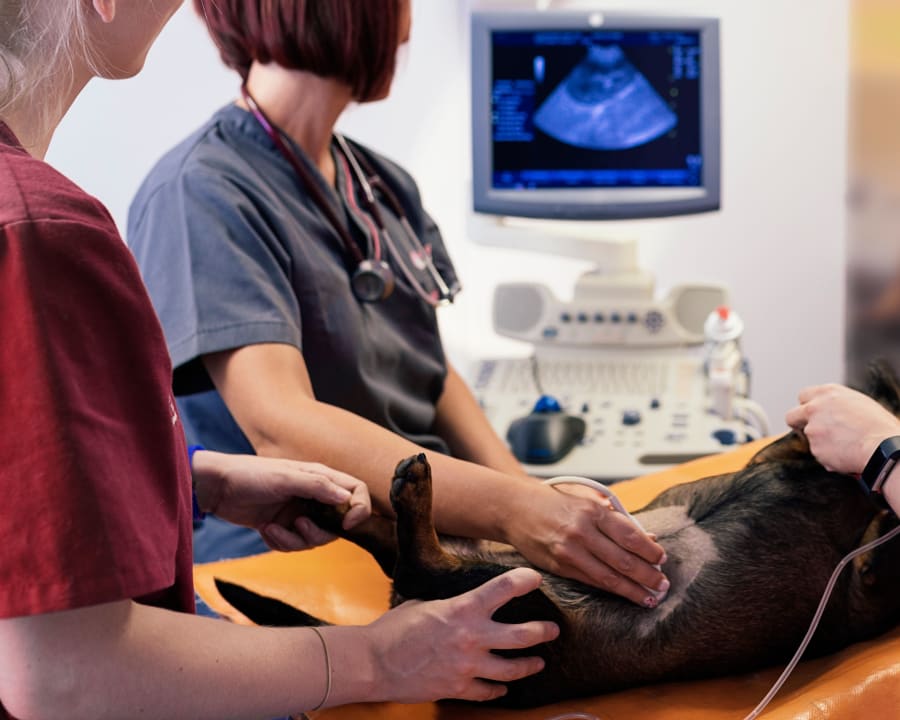 Abdominal Ultrasound Services in Westminster
We have a board-certified veterinary radiologist available 5 days each week to provide advanced diagnostics and abdominal ultrasound services for pets referred to us by their primary care veterinarians.
Abdominal ultrasounds are a diagnostic tool that provides images of your pet's internal abdominal structures - allowing our specialists, along with the primary care veterinarians who refer patients to us, the ability to accurately diagnose your pet's conditions.
At Choice Veterinary Specialists we have a low wait time for our services so that you can receive an accurate diagnosis of your pet's condition quickly and treatment can begin sooner.
After your pet's appointment, we email your family veterinarian with the results. They will then follow up with you directly.
Outpatient Abdominal Ultrasound Services at Choice Veterinary Specialists are provided through Mountain West Veterinary Imaging.
Board-Certified Veterinary Radiologists
Board-certified radiologists have undergone advanced training in all diagnostic imaging modalities and are trained to provide detailed information about the patient's internal health. Their extensive training and experience in cat and dog radiology can help to yield a more precise diagnosis and targeted treatment recommendations.
Why Your Vet Recommends an Abdominal Ultrasound
Your veterinarian may want your pet to get an abdominal ultrasound for a number of conditions, including:
Abdominal distention, masses or pain
Liver disease on labwork
Kidney disease on labwork
Recurrent bladder infections
Suspect spleen disease
Vomiting and/or diarrhea
Unexplained weight loss or loss of appetite
Pregnancy confirmation
Recheck for a previously diagnosed problem